Living room is the space for conversations, family time, and for entertaining guests, and it should be as neat and organized as possible. If you have been struggling with the basic arrangements and want to clear up the area effectively, we have 7 hacks that may come in handy!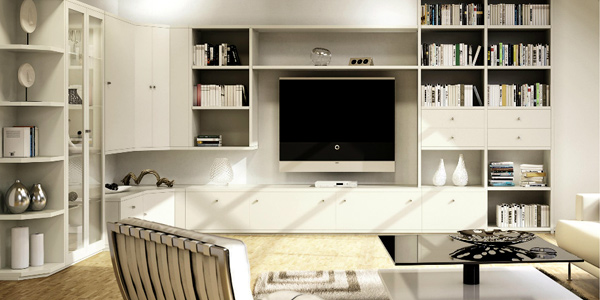 Get an ottoman. Talk of dual-purpose furniture, and you have the ottoman, which is not only versatile but can add considerable style and essence to your living area. It can store all the small things and can double up as an extra seat. You can select a single-seater or a double-seater, depending on space and budget.
Get a chest of drawers. From the small things like magazines to remotes and other regular items that usually lie in plain sight, everything can be stocked in a chest of drawers, and there are all sorts of designs to choose from. You can check Living.ca living room organizer as an example.
Keep the wires out of sight. Living room usually accommodates the television with other things like the home theatre and audio equipment, and that can create visual clutter with too many wires. Try to use simple hacks to keep everything behind the entertainment unit, and that can clean up the area considerably.
Rethink the marble coffee table. Most people have the tendency to place things on the coffee table, which clutters the seating space. Make sure that the flat surfaces don't have anything on top of it – Things you can do away with includes coasters, vases and magazines.
Consider replacing furniture. Go for space-saving furniture, including double-use items such as sofa cum beds. The idea is to keep the geometry as simple as possible, so that there is more floor space.
Invest in a magazine rack. If you stock magazines, investing in a rack is always a good idea. Not only this frees up space on the tables and flat surfaces, the rack can be a point of attraction in the room.
Sell off what you don't need. Instead of keeping old furniture and items in the living room, sell off what's not in use anymore. A yard sale will fetch enough, depending on what you own, so you can actually buy a lot of other things.
As for living room organizers, check online stores for some amazing discounts on creative products – There are amazing choices even for smaller budgets.